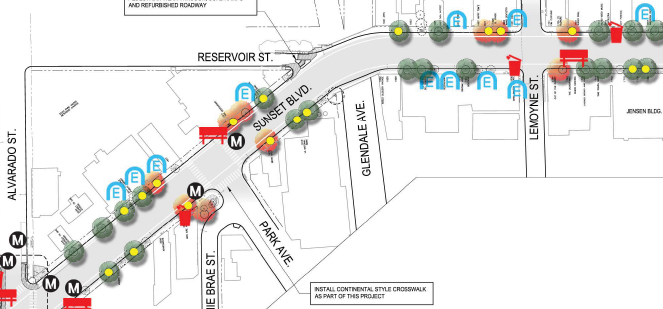 The Echo Park Beautification Project will cover Sunset Boulevard in Echo Park from Rosemont Street to Everett Street. It includes:
Removing and replacing trees along Sunset Boulevard
Adding new trees
Adding Big Belly trash receptacles
Adding benches
Adding bike racks
And more!
Click here to download the full PDF.
Click here to view the earlier proposed plan, dated April 9, 2013.