by Kelly Erickson
WELLS ANTIQUES MOVES
Wells Antique Tile and Pottery has occupied its small Sunset Boulevard location on the west end of Echo Park for 20 years, but recently closed those doors. Thankfully, the store has just moved down the block, taking over the former La Popular Furniture store near the Sunset and Alvarado intersection. They have also teamed up with Eric Ramos's Architectural Salvage to fill up the 8,000 square foot building.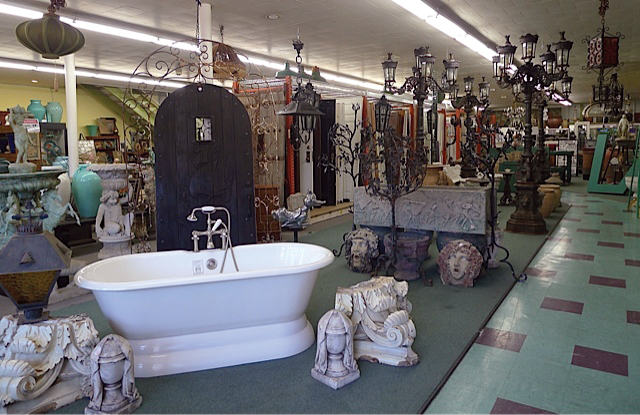 HATE CRIME WORKSHOPS HELD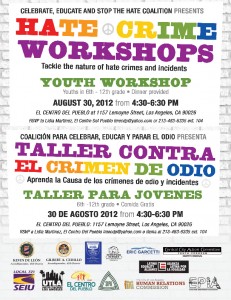 In response to the May 24 stabbing of two men that police believe was an anti-gay hate crime, the Coalition to Celebrate, Educate and Stop Hate hosted Hate Crime Workshops in the month of August.
Local activists, citizens, politicians, and youth attended these workshops. For the full story and recap, read the full article here.
ELF CAFE BREAKS GROUND
Vegetarian restaurant Elf Cafe just recently broke ground on the expansion of its Sunset Boulevard restaurant into the adjoining space. It is also in the process of applying for a beer and wine license (see the August-September 2012 issue for more).
Through October 31, 2012, Elf Cafe is offering "Elf Futures" – where you purchase a gift certificate that is worth twice as much when you spend it after January 1, 2013 (e.g. $50 will actually get you $100 worth of food and drinks).
Be sure to check out the restaurant's free cooking classes, which will focus on introducing vegetarian cooking to Spanish-language speakers on Tuesday nights when the restaurant is closed.
1943 ROSEBUD AVENUE
You wouldn't think anyone could build on such a narrow street and steep hill, but the Rosebud developers have applied to build six 1,500 square foot single family homes on a mere 9,000 square feet of land. Concerns include the reduction in size of side yards between structures, the extreme and complicated grading, lack of attention to protected native trees, and more.
For more about Echo Park and the EPIA, "like us" on Facebook.
https://epia-echopark.org/wp-content/uploads/2015/04/EPIA_Logo-wh-300x137.png
0
0
Secretary
https://epia-echopark.org/wp-content/uploads/2015/04/EPIA_Logo-wh-300x137.png
Secretary
2012-10-04 14:03:03
2012-10-04 14:03:03
Around town: What's new in Echo Park